Maybe we should begin this contribution with a confession — one which, in the context of critical artistic practice, sounds almost offensive: We are journalists. We love journalistic narratives. Stories that build bridges between experts who know the ins and outs of their subject matter and people who know almost nothing about it. To build these bridges, we use a kind of photography that tries to draw, if not lure, spectators into the scenes described in the narrative. When we succeed, our stories reach hundreds of thousands of readers. On the one hand.
On the other hand, we realize that we don't function well in the market of journalistic production. We are slow, we need a lot of time to grasp the full complexity of the stories that catch our interest. This is why we stay on site for an extended period of time. Not as long as ethnographers or aid workers. But at least two or three months. During these research trips, we live close to the people who are the subjects of our stories. Some of them become friends, others a source of inspiration. Often, the people who impress us most are not "brilliant minds," but everyday heroes such as Cindy Buxkemper, who stoically subsidizes Doyle's "hobby": farming.
Our project LandRush analyzes the impact of large-scale agro-investments on rural economies and land rights, the boom of renewable fuels, the reallocation of land, and the future of agriculture around the world. Over the past three years, we have documented land grabbing in Ethiopia, industrial mega-farms in Brazil, family farms thriving due to ethanol production in Iowa, and the effects of the current drought on agriculture in California's Central Valley. We are currently investigating farmland allocation in East Germany, organic farming methods in India, and then we will be returning to Ethiopia.
White Gold considers the social and ecological consequences of global cotton farming. Cotton is in our clothes, in banknotes, cattle feed, gauze, toothpaste, and film rolls. All the while, cotton is traded more unfairly than any other commodity, and its reputation as a natural product is easily exposed as an illusion: cotton uses up more pesticides than any other plant, devastates entire regions such as the Aral Sea due to its excessive thirst, acts as the Trojan horse of genetic engineering, and drives the global industrialization of agriculture.
Our work alternates between classic storytelling and narrative vignettes—glimpses of situations we experience and people we meet. Within each of these formats, we let people speak for themselves to tell their stories. Our stories appear in magazines worldwide and are published as web documentaries to be accessed online or on mobile devices.
Except in journalistic copy, we avoid external narrators, or offstage voices. We occasionally provide background information by way of text overlays. But more than anything, we trust the narrative power of images, sounds, and situations as well as the testimonies of our protagonists.
We conceive of our investigations as an open process that allows our work to surface in ever-new contexts. As the context changes, so does the work. At times it is classically narrative, at others more essayistic.
While for a magazine, a story might have to be condensed to produce a compelling narrative or even a classic epic journey, our contributions to World of Matter give spectators more freedom to find their own path through the material. They can be likened to narrative vignettes that ask questions rather than providing finished stories or clear answers. This concerns both the formats we've chosen for the exhibition (ten channel video installation and iPad presentation, respectively) and the presentation of the material on the website for World of Matter, where various participants' projects are interlinked in ways different than allowable in an exhibition context.
Our projects, which we conduct on our own behalf (rather than on commission from agencies, magazines, or broadcasters), develop over years. In particular, LandRush grows organically, chapter by chapter. Each chapter is a complete story for the moment, but can be revisited once situations change. Take, for example, Gambela, Ethiopia. There we witnessed the rise of the Indian company Karuturi, its promises of new jobs and development and the subsequent impact of its actions on nature as well as local communities. Now, we return to see the shattered dreams and the consequences for the stability of the region. It is our uncertainty about what we see on the ground that keeps us in the constant cycle of research, production, and presentation. Maybe what we do is neither art nor journalism. It might have elements of both as well as a dash of audiovisual anthropology. For now we call it Slow Journalism.
Based on our article "Of Seed and Land," in: World of Matter, ed. Inke Arns, Berlin: Sternberg, 2014, pp. 130-148.
Frauke Huber and Uwe H. Martin are visual storytellers working on long-term, in-depth, documentary photographic projects around the world that combine photography with documentary film, text and sound. Currently they work on a set of multimediadocumentaries about the global commons water, seed and land: White Gold investigates the social and environmental effects of global cotton production. Their new visual research project LandRush explores the impact of large-scale agro investments on rural economies and land-rights, the boom of renewable fuels, the reallocation of land and the future of agriculture around the world. In 2010 Frauke and Uwe founded Aggreys Dream, a project supporting a school in a slum in Mombasa, Kenya, which became the blueprint for the establishing of the Freelens Foundation.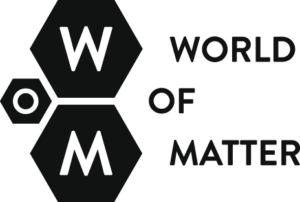 View Frauke Huber and Uwe H. Martin's LandRush and White Gold projects.