The memories are very clear. I remember the transformer exploding. A flash of white. Purple, green and a neon pink. Then the lights go out.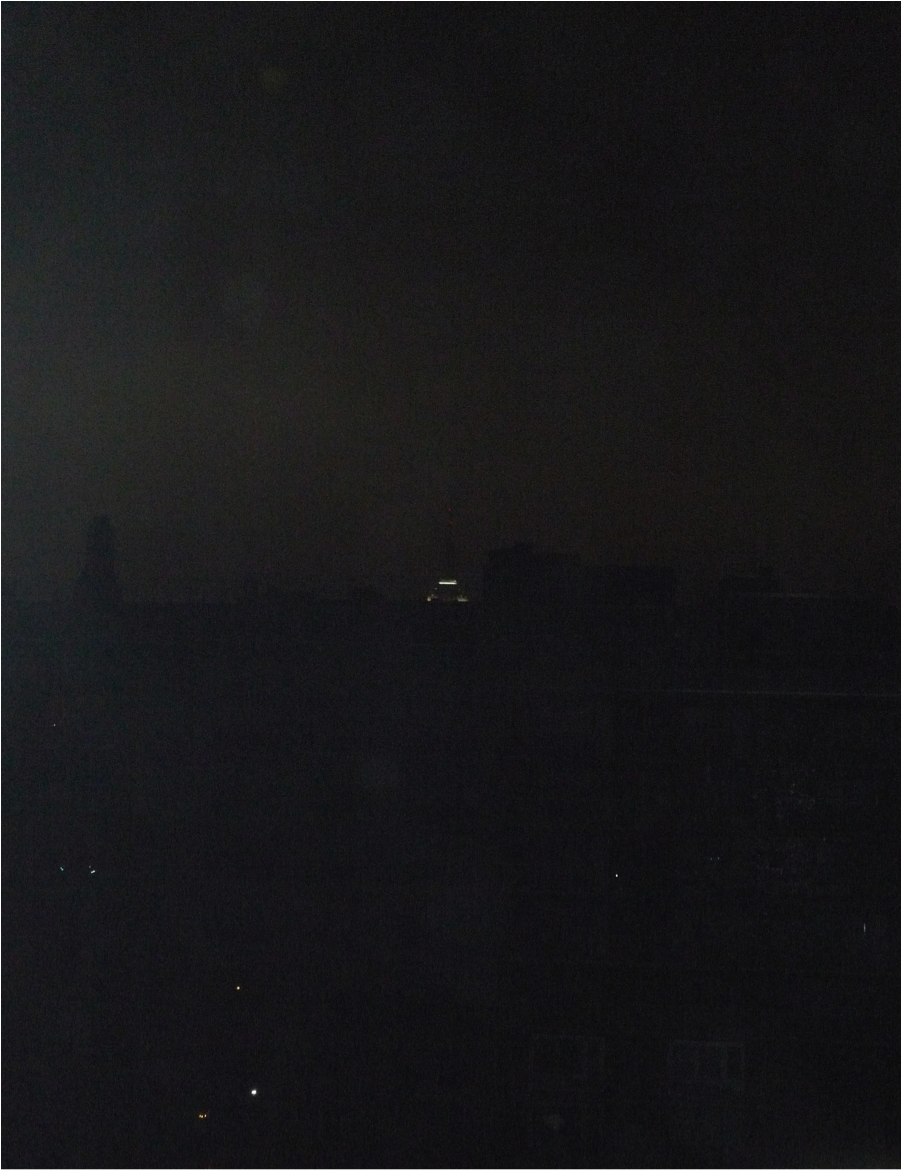 Cut.
I am on Rockaway Beach, beloved title of The Ramones for the first time. Only I am 150 yards from the shore.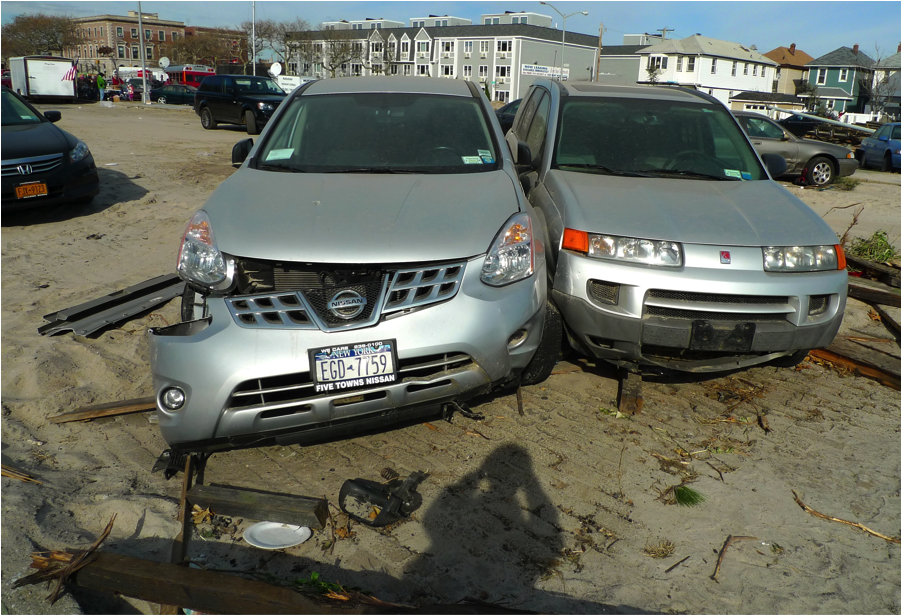 Cut.
I am at 520 Clinton, a church turned into Zuccotti Park indoors. The energy is palpable, the numbers substantial and only a few are old OWS types.
Cut. Staten Island, weeks after the storm. It's still a mess. A Uniqlo truck turns up to dispense free stuff and there's almost a riot. FEMA vests on a few people are the only sign of the state.
Cut.
I'm onstage at the Rolling Jubilee. Janeane Garofolo was last up. I'm talking about Sandy and climate change. I've been holding forth about climate change at Occupy-related events since October 2011. The difference is that people are listening. Hope.
Cut.
A panel with researchers on Sandy. I talk about this change. Those who have been doing interviews in storm-affected areas report that there's repeated denial that climate had anything to do with it. Out of respect for their loss, I don't want to say what I'm thinking—that of course anyone who lives in the new flood plain would have to say that. Social science doesn't really have a module for denial. Freud was not always wrong, however.
Cut.
A year after Sandy, it's denial and climate denial that continues to dominate the discussion. After Occupy, I came to think of its strategy as "leap and pivot." That is to say, you make a leap to an unexpected position. From there, you attempt to pivot to political advantange. So with the leap to occupy Zuccotti Park, the pivot was made to put inequality on the agenda in a new and dynamic way. Occupy Sandy did remarkable mutual aid. It did not make a pivot to change climate politics.
Perhaps we have to stop cutting away from the climate except when there's a disaster or an anniversary. Perhaps we just have to push this every day in an everyday way, as the right-wing do with the supposed deficit crisis.
Top image courtesy of Erica Lansner