Reconstruction in the US after abolition, whether it knew it or not, was following the pattern established by Haiti during its revolution. So it seemed like a good time to take a look and see how reconstruction after the disastrous earthquake of 2010 has been going. The headlines are bad: multinational sweatshops and mining are moving in, very little of the promised aid has been disbursed, debt continues to be a burden. The glimmer of hope comes from the literally grassroots work of the Haitian peasant movement. It is as if nothing has happened since 1801: capital wants to see a restoration of the plantation, while the peasants want land, water and sustainable employment.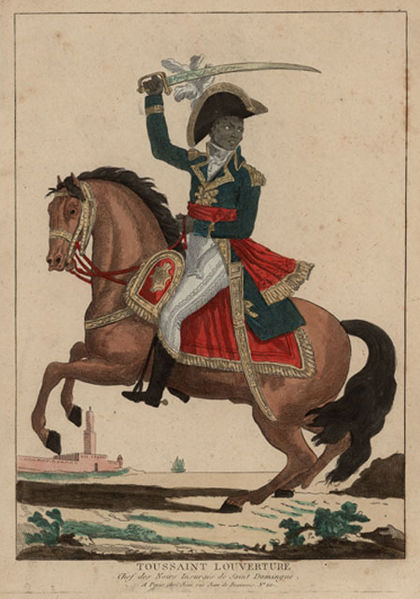 The Haitian revolution was long and violent. By 1801, it was clear that the formerly enslaved would win. Toussaint Louverture issued a constitution, which intensely disappointed his own side. For Toussaint, large scale cash-crop agriculture was vital both to the formation of a nation-state in general and to repaying his loans to the United States in particular. The formerly enslaved were to work as laborers for a wage.
The subaltern rank-and-file revolted against their own revolution, in search of small plots of land they could farm collectively and create a long-term guarantee against re-enslavement, whether as chattel or wage slaves. Toussaint felt compelled to repress the revolt, and even assassinated his own nephew Moïse who was its leader. The Trinidad radical C. L. R. James later saw this as the defining failure of the revolution in his classic The Black Jacobins (1938, reissued 1968).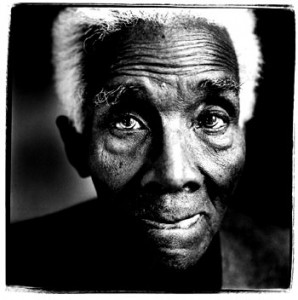 Although Pétion, later President of Haiti, did indeed begin an experiment with land redistribution, until the imposition of a massive indemnity on the country by France in 1825 did away with it. The indemnity of 150 million French francs is widely held to have decimated Haiti's nascent recovery from the revolutionary wars and pushed it towards the poverty with which it is now synonymous. At the time of the disastrous earthquake in 2010, Haiti had once again accumulated extensive external debt of about $1.8 billion, mostly due to the antics of the US-backed Duvalier dictatorship. Although the IMF and World Bank were pressured into cancelling about $250 million of that debt, the bulk remains.
A group of intellectuals, led by Etienne Balibar and Noam Chomsky, reiterated in 2010 the call made by former President Jean-Baptiste Aristide in 2003, for French reparations to Haiti. Needless to say, given that Sarkozy was then President of France, this did not happen. But finally, two centuries after the citizens of Haiti had done so, the op-ed intellectuals began to call for small-scale sustainable agriculture as the way ahead for the country.
At the Rio+20 summit, some information did emerge about what has happened since 2010. The UN has come to be seen as a neoliberal occupation force. Mining companies have moved in. The Guardian reports: "More than a third of Haiti's north – at least 1,500 sq km – is under licence to US and Canadian companies."
It's such a small country, but there is allegedly copper, silver and gold up there and very little of the environmental legislation that is so bothersome to mining elsewhere.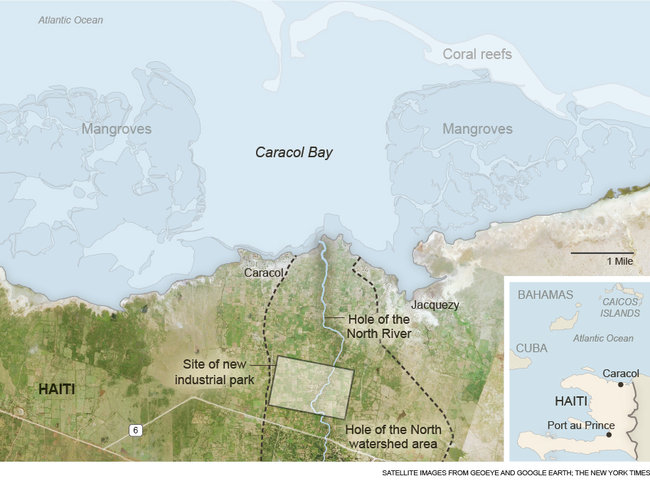 The one major financial investment to date is by a South Korean company who intend to create a maquiladora site in Coracel. Needless to say, the plant will use heavy fuel oil for electricity generation (built by the US) and is situated on prime farm land and at a key watershed.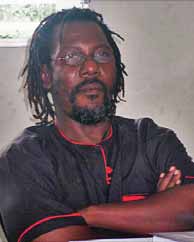 There are glimmers of hope, even if one of most effective intellectual advocates for change, sociology professor Jean Anil Louis-Juste was mysteriously assassinated just prior to the earthquake. He created reading groups like the Gramsci Circle at the State University's School of Human Sciences and Ethnology, where he taught. He wrote and taught in Kréyol, the local language that emerged out of slavery. Anil had advocated for a $5 a day minimum wage, especially at his university, and for an a new environmentally-centered education program and citizenship. He noted that the ecological disaster in Haiti has accelerated, rather than improved: "In the 1920s, we had 20% of the country covered with forest. In the 1990s,we had less than 2%. We are about 60% short of the land we would need to live in equilibrium with the environment."

The Mouvement paysan de Papaye (Peasant Movement of Papaye) are another. They advocate for sustainable agriculture, health care, education, and a self-supporting Haiti.  MPP's website appears to be down at the moment but others report on their work educating farmers how to conserve water through the dry period and to create irrigation. However, this is slow work, 60 peasants at a time.
But the multinationals won't stay once the easy money from the Clinton Foundation dries up.
The MPP have been working on this for two hundred years.
Occupy is ten months old today.