Featured Topic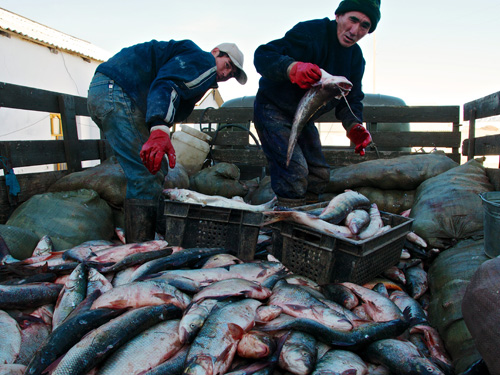 This Periscope features World of Matter, an international art and media project that investigates primary materials (fossil, mineral, agrarian, maritime) and the complex ecologies of which they are a part. Contributions by World of Matter participants along with those by other artist-activists and critics highlight transnational networks of relation that oftentimes entail forms of "slow violence," with a commitment to grappling simultaneously with the social, the material, the geopolitical, the planetary, and questions of justice.
Hindu nationalism is politically dominant today. Not long ago, historians considered it backward or out-of-date, while political scientists did not think it worth their while to discuss its prospects of coming to power. But through the Bharatiya Janata Party (BJP, or Indian People's Party), Hindu nationalism has reinvented itself as populist, asserting religious identity together with the rhetoric of lower caste empowerment. The BJP in fact represents a makeover of the Indian political elite, which has abandoned non-alignment, embraced global capitalism, and seeks close ties with the US. Ironically, this was the desired end of an old Cold War era strategy of the US, which saw India as a frontline state in the battle against Communist threat. This dossier analyzes the Modi regime's recent ascent to power. Featured art for this Periscope: a detail from Vivan Sundaram, Magnets/Body, 1972, ink on paper, 27.94cm x 35.56cm
---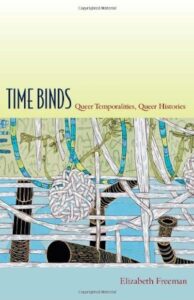 This Social Text: Periscope dossier arises from a two-day intensive seminar, Queer Temporalities: Reading Elizabeth Freeman's Time Binds', a collaborative event co-organised by The(e)ories: Critical Theory and Sexuality Studies, which was held at University College Dublin, Ireland in November 2011 . On the first day of the seminar, Freeman presented a paper arising from her current research, 'Theorizing the Chronic', in which she unfurled some of her new thinking around chronicity, disability and the work of Gertrude Stein . The second day of the seminar featured three panels each with three short responses to Freeman's book, with a focus on discussion, and Freeman herself engaged with and contributed to our conversations with great generosity. In addition to this editors' introduction and Freeman's response to the responses, this dossier features five short papers selected from the Dublin seminar, each of which takes up Freeman's work creatively, critically and expansively from different disciplinary positionings and political perspectives, demonstrating the vital importance of Time Binds for contemporary queer studies and for our thinking about temporality . In addition, the dossier, we hope, provides a window on to the vitality, range and specificity of contemporary queer studies in Europe and elsewhere given that the respondents come not from the hegemonic location of US queer theory (with the exception of Freeman herself, of course) but from Ireland (Ann Mulhall, Maria Mulvany, Michael O'Rourke, Eve Watson), the United Kingdom (Ben Davies) and Australia (Jessica Robyn Cadwallader).